phpList is designed to prevent a customer from receiving multiple emails from a single campaign. Yesterday a customer notified me that they had received 15 copies of a current email campaign (still checking on the accuracy of that count). I checked the logs and see that the customer has multiple instances of their email address being processed in our cron job. The log records show the following types of information for the customer, repeated multiple times:
phpList - Error sending message 107 (39/55) to example@example.com (example@example.com) [10.9146660000] (5020)
phpList - sent 1 ETA Sat 17 Oct 04:12 sending 8 msg/hr
These types of log records, with a positive value after "sent," often show dates that are far into the future.
Other examples show the following:
phpList - Error sending message 107 (38/55) to jess_styles@icloud.com (jess_styles@icloud.com) [0.2602900000] (4898)
phpList - sent 0 ETA unknown sending 0 msg/hr
These records provide no date or time information.
I cannot find anything else in the logs to help identify what is occurring. I have looked at the campaign metrics tab and find some very odd information. The campaign should have been sent out to approximately 32000 email addresses. The campaign stats show the following:
9155 "Sent"
23078 "still to process"
for a derived "total" of 32233
Yet phplist also shows 75467 as "Sent as HTML"
and 937 as "Not sent"
(By the way, I see nothing in the manual that explains what these designations actually mean. Is it there and I missed it?)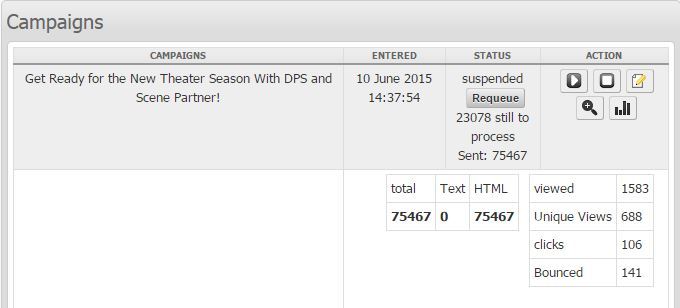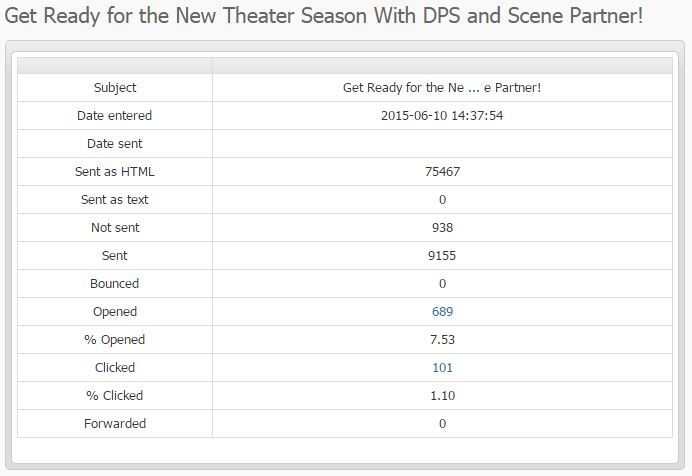 Has anyone encountered this type of problem, where there are multiple instances of "error sending message" in the logs for a single customer, along with instances of those customers actually getting the email multiple times?