Problem: The Processing Queued Campaigns window remains blank and doesn't update current status text only twirling logo and Stop Processing button are visible. Text appears to flash very briefly then disappears at the end of a run.
Question: Can I fix this in config.php? Is this a problem I can fix or is this a phpList "bug" or is bluehost.com involved?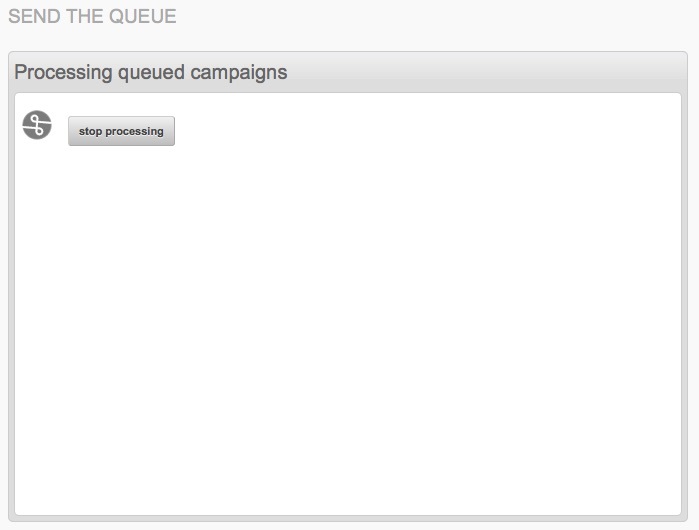 Background:
phpList V3.2.4
Safari 9.1 [Same issue using Chrome Version 49.0.2623.110]
Mac OS 10.11.4
VPS located at bluehost.com
config.php is basic. NO extended [Still installing and testing. May add extended.php code as necessary.]
All other functions appear to work as expected. [Excruciatingly slow, about 24 msgs./minute and my time is off by 7 hrs. But those are different questions I'll deal with after I solve this problem.]
Thanks for your help.