I'm still really new at this, and I don't use it daily, so I keep having to backtrack and relearning things. But I really thought I understood what I was doing. My subscribe page and specialty list don't seem to be communicating.
I have my signup form set to subscribe&id=3
For subscribe page 3, I selected Newsletter List 4 as the list I want the subscriber to be dropped into.
I've tested it, and the subscriber keeps being dropped into Newsletter List 1 (not the generic all subscribers list). Even when I edit the subscribe page 3 and select both Newsletter lists 1 and 4, it still bypasseses List 4 completely.
I'm sure this is a simple fix, and I'm going to feel like an idiot, but what am I missing here?
EDITED to include the code I adjusted this morning. The subscription continues to drop into the main newsletter list and the subscriber never gets added to List 4
---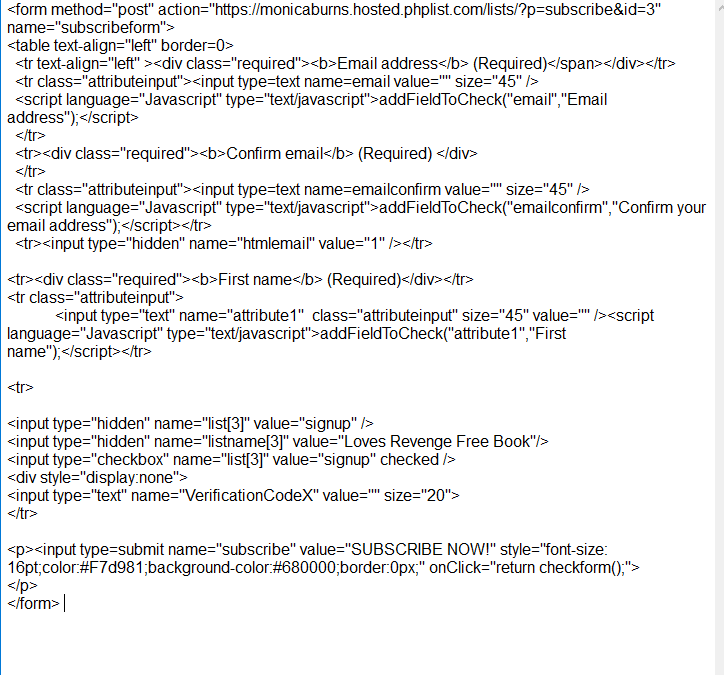 ---
Thanks, Monica