I have a campaign that is set to requeue daily so that I send a welcome offer to all new subscribers.
More than half of the subscribers seem to be stuck in 'Still to process' status. See: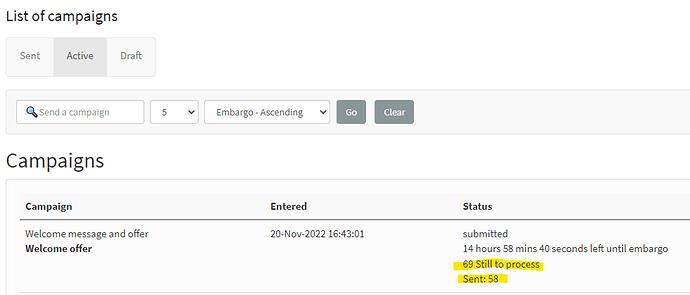 Is there something I can do to force out the message to those who are stuck?
Thanks!