On Tab #1 I am able to add an image to my message. Images are kept in the images folder images/images. See below:
Subscribe to our Newsletters<img alt=" The Briwood Fresh Newsletter - March 14/22 " https://www.briwoodfarmmarket.com/lists/images/Briwood-NewsLet-March13.jpg" style="width: 612px; height: 792px;
Note: When uploading the image, the URL is changed slightly, but this does not seem to have any impact. See Below:
However, when I send a test message, the image is missing and shows as a broken image link.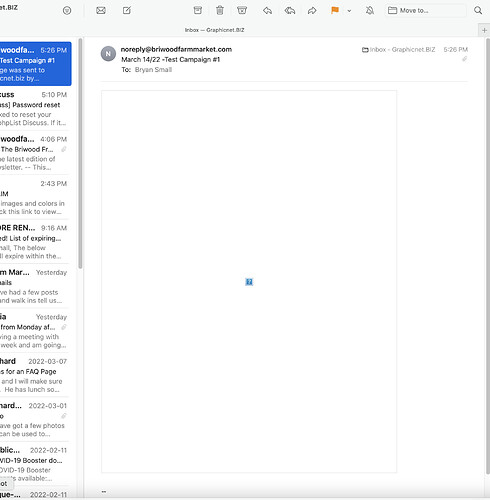 This has been happening with Apple Mail. Thunderbird Mail did display the image properly.
Using phpList V 3.6.7. Issue was present using previous version as well.