Looking at this and your other post, I suggest you do a fresh installation, because the "Send a Webpage" function certainly IS in the latest version.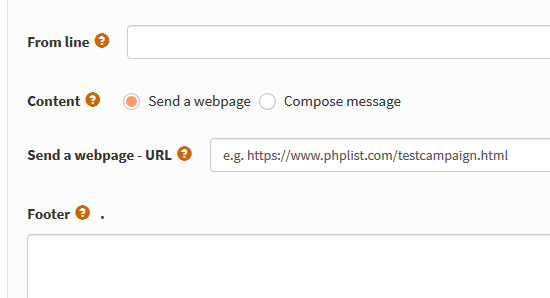 I swear to god it's not showing up here. I deleted all the files and the database and completely started from scratch.
Uploaded files, edited config.php
Init DB
Disabled CKEditor plugin
Imported my email addresses using the 'copy and paste' option, into a new List
Went to Campaigns, Send a Campaign.
This is what I see:


No Send Webpage option.
I enabled it and now it is appearing. Thank you, and sorry for the false alarm.
It would be good to document this requirement in the manual.