Oh thank you so much for PHPList. I have installed RSS Feeds plugin, but the image is not showing in email.

In RSS feed settings, I added enclosure, image, still to no avail.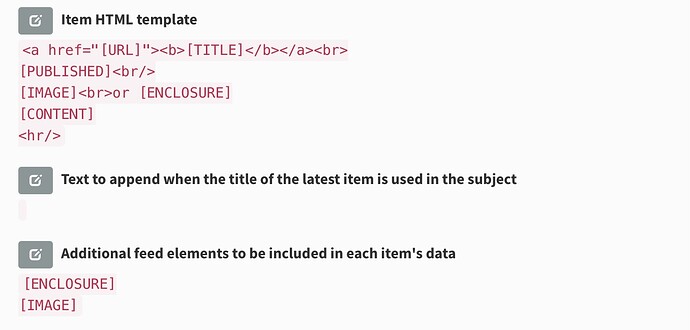 Please would you be so kind to guide on how I can get the image to display in the template.
Most appreciated.