Hope someone can help. We recently just migrated to a new web server, so I'm sure this has something to do with it.
Issue: When we create a new campaign and hit "Place Campaign In Queue for Sending", all appears to be fine. We see the same screen that we usually do:
Screenshot: https://i.postimg.cc/MpZKtXPh/screenshot-1239.png
However, when I hit Process Queue, nothing seems to happen. I am taken to this screen: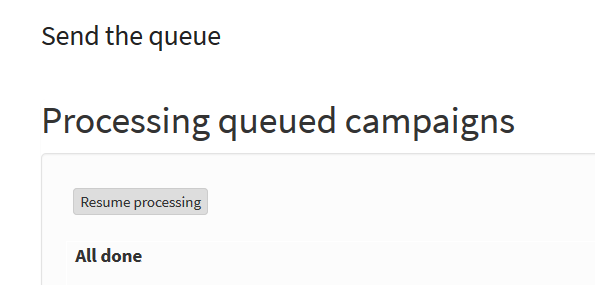 I checked the Log Of Events, but the only thing it shows is when I recently added 11 new subscribers:
"9936 11 August 2020 13:03:40 Giving a Unique ID to 11 subscribers, this may take a while"
And when I go to Campaigns --> List of Campaigns, I see my newsletter in the "ACTIVE" tab, but it hasn't sent out to anyone:
Screenshot: https://i.postimg.cc/PJBYYYQs/screenshot-1241.png
Any help would be greatly appreciated!
I am running the latest version of phpList: 3.5.5