Hello to all,
I'm pretty new to phpList.
I am looking for a setting to configure phpList to let me send only Plain Text -Newsletter. So I don't want to have the choice to selecting HTML or Multipart when creating a campaign or newsletter.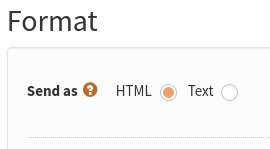 I didn't find a setting anywhere in the config section.
Can anyone help please?
best regards
microangelo