Hello to all supporting members,
I am using version 3.3.1 and setup Cron's Job to process the queue and bounce handling too; here at this point everything works well, campaigns status shows: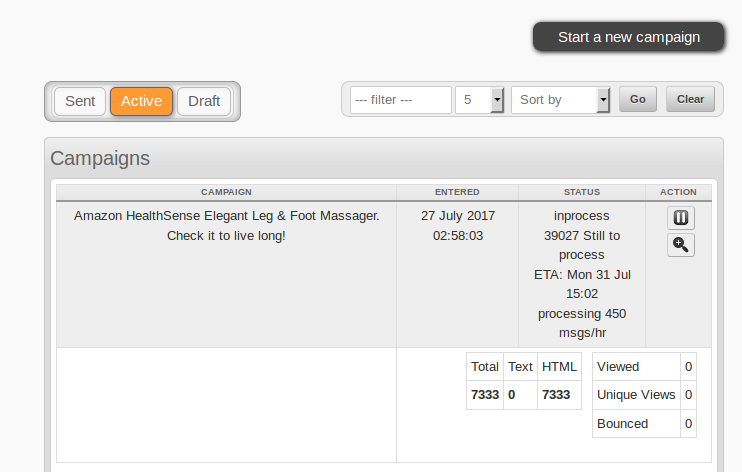 But the problem is Gmail, Yahoo, Hotmail and Rediffmail Can't Receive The Campaigns!
I have checked it by adding my own email accounts on gmail, yahoo, hotmail and rediffmail where as for my others domains mail it's received e.g.
peteh2@example.com
.
Here one more screen-shot for bounce handling: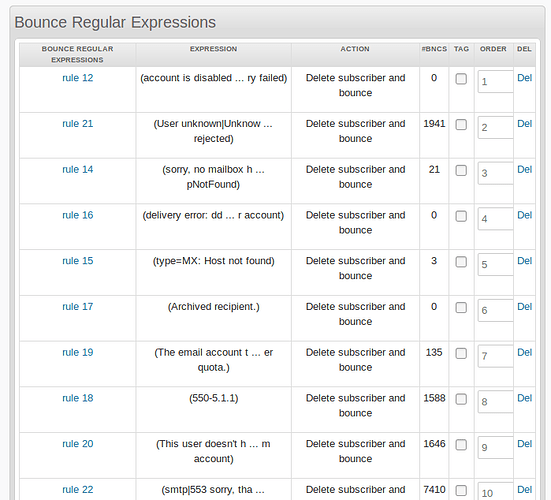 I have setup
abuse@example.com
and
postmaster@example.com
accounts for my domain too.
Please help me to resolve this problem.
Thanks