Hi,
I'm a new phpList user. I am trying to migrate a database from an old server to a new one.
I can see my subscriber lists and all that and everything seems to be working except that I get the this error when trying to create a campaign:
" Fatal error: Unable to create campaign, did you forget to upgrade the database? "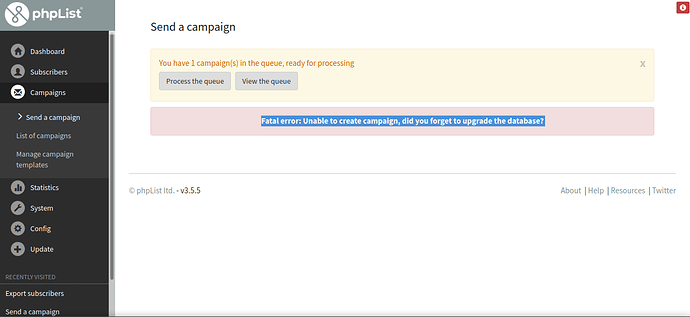 I did a manual install of phplist and I imported the old database to phpMyAdmin on my host server
the phplist version is v3.5.5
the php version on my host instance is 7.4 and the MySQL version is 5.7
the database I imported is old, so I am guessing that is the problem, but I have no idea how to upgrade it…
Any help in the right direction would be much appreciated!