Hello! I just installed a new copy of PHPList 3.4.0. When I first go to /lists/admin I get this error over and over again:
Database error 1146 while doing query Table 'phplist.phplist_admin' doesn't exist
I've also attached a screenshot.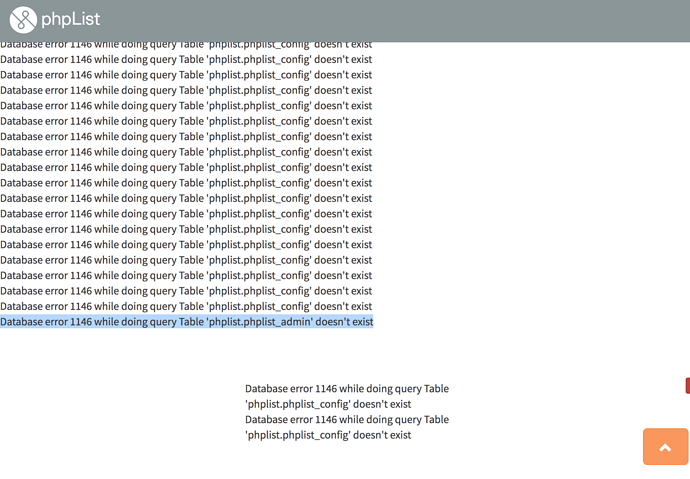 Note that there's a login box below those errors (too far down to see on this screenshot). However, it never asked me for a username and password yet on the install, so I'm not sure what's going on. It seems as though it's supposed to be showing me the "Initialize" screen, but it's not.
Please advise.
Best,
Dave