Has anyone experienced a cron not working since upgrading to 3.6.7?
To be honest I'm not if my issue is that the cron is not working. To explain…
I updated to 3.6.7 a few weeks ago (I can't remember the actual date but if any one can tell me whether there's a log file somewhere which lists that sort of stuff that would be most appreciated).
I've now noticed that the last 3 campaigns I've sent have just been sitting in the active campaigns tag but are not moving (see screenshot of "List Campaigns" page)!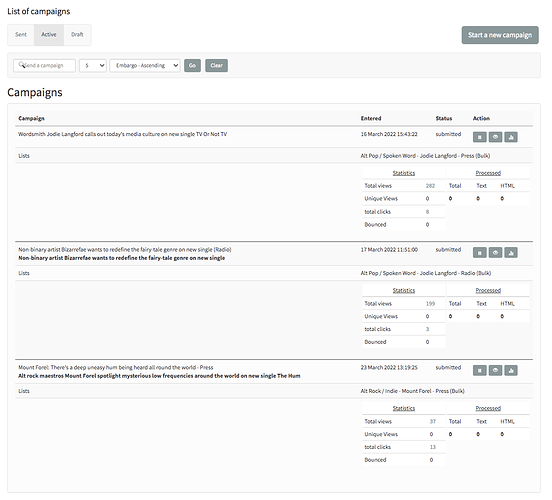 In this screenshot each of the 3 campaign say they've had 282, 199 & 37 total views but NO Unique views + very few views (probably just me when i was checking the links)
Then… If I look at the "Manage Campaigns" page (see this screenshot):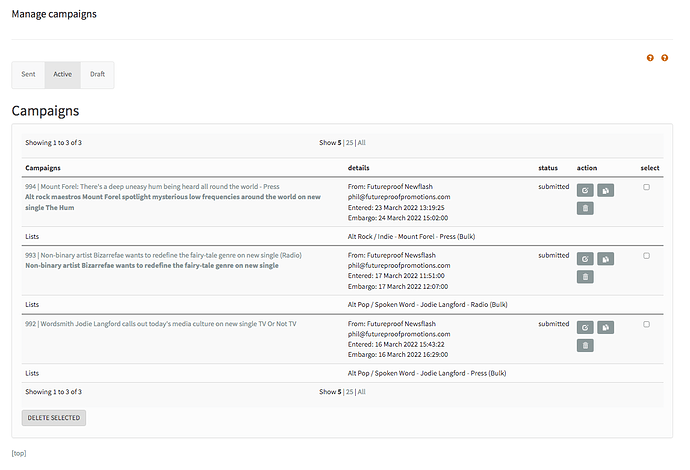 They say each campaign has been embargoed (sorry but what does that mean)
As I've not been receiving the usual emails confirming individual batches have been sent i presume these haven't actually been sent (even though it says the campaigns have had 282, 199 & 37 total views)
Is it the Cron not working? (I've had 3 crons running for years)
Is it a bug in the new software (3.6.7)
I'm really lost. If there's anyone out there who has experienced this sort of thing I'd appreciate hearihg from you and what you did to resolve it.
Many thanks
Phil