Hi,
I am using phplist 3.2.3 and seem to have a problem with Blacklisting.
The images below hopefully should clarify but is seems as if the mail is still being sent to a blacklisted subscriber, this is NOT the only one just one of the instances, fortunately it's a bounce un-subscription, I would hate it if it were a client un-subscription, but ATM I am a little nervous of this happening.

Above you can see the user received 3 mails, and the dates sent.
Below you can see that s/he was un-subscribed by a bounce rule on the FIRST send so shouldn't have got the other 2.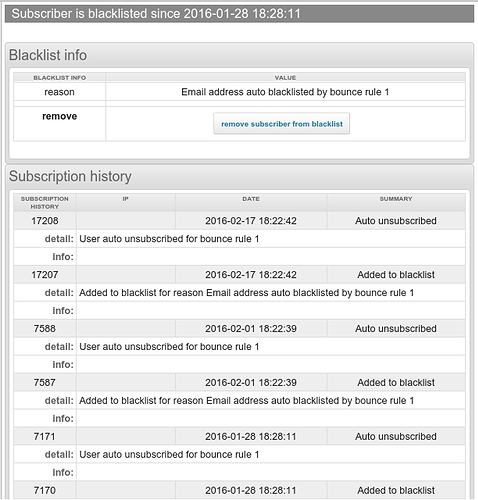 Is this a bug or just my lack of understanding of what's happening ?
Please help.
TIA