Hi guys.
I setup the Amazon SES plugin in my phplist installation. I am absolutely new using AWS.
I managed to create the AWS access key ID and the secret access key. So i setup these in the phplist SES plugin options. Then found the option in AWS to verify the email address i intent to use for the campaigns.
Now i am trying to send the first test email, and i get an error:
MailSender http code: 400, result: Sender MessageRejected Email address is not verified. The following identities failed the check in region US-EAST-1: SomeEmail@yahoo.com 7405ef64-1204-487f-de38-f6243cd8eb8b , curl error:
the yahoo email is the one i am trying to send the test email to, but the sender email is the one i verified with Amazon.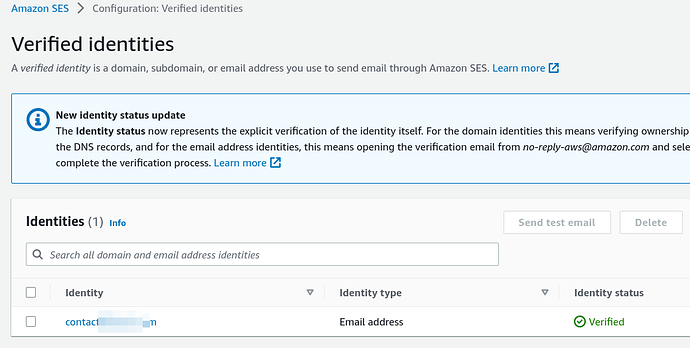 Am i missing anything else?
Thank you
…
UPDATE:
I noticed the "Production access" and sandbox limits set by new accounts in Amazon.
I already requested access for the limits to be removed. Im sure this is what prevents sending emails to any unverified emails.