When I tried to send a campaign this morning, the status displayed "All done" almost immediately without sending anything. The button label said "Resume processing".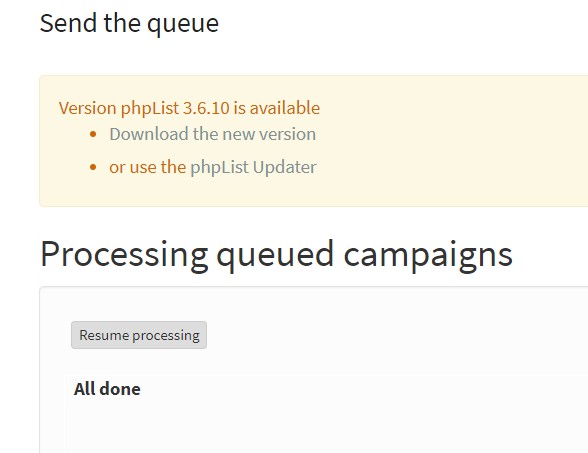 If I click "Resume processing", it processes for a few minutes, then displays a status of "Unable get lock for processing".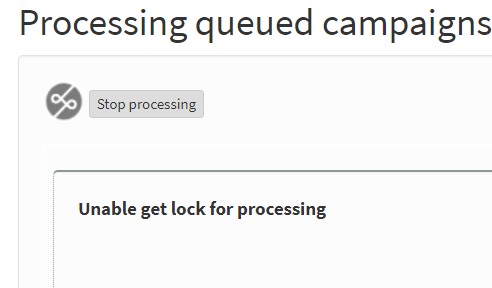 I haven't updated anything since my last campaign. I am not exceeding my host's send limits; I have throttling set to 20 emails every 6 minutes. I verified that the selected list has members (405 as of this morning).
I tried deleting old entries from the sendprocess table and changing the alive value from 1 to 0, but I keep getting the "Unable get lock for processing" error. If I stop the campaign, clear the sendprocess table, and re-queue the campaign, the process starts over with the "All done" status.
Any ideas what else might be the problem?