Hello,
We are using an installation of v3.3.1 which has been migrated from a different server and upgraded.
We notice that in this installation, the number of messages sent is falsely reported on the "List of Campaigns" page.
As an example, here is what the List of Campaigns shows in contrast to the stats page: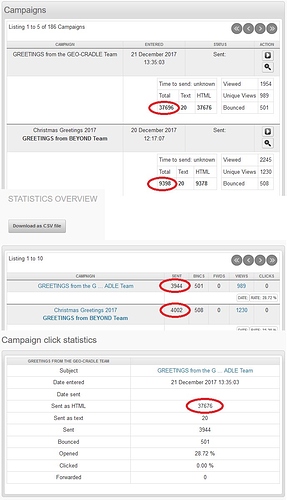 Note that the detailed stats page also shows the wrong number as "Sent as HTML".
I have confirmed from the mail server stats that the real number of mails sent was ~4K on these cases and not 9.3K or 37.7K.
What may be wrong? How can we correct phplist to display correct numbers?
Please advise!
Thanks,
Nick