I made comment about this in another posting, but wanted to put this in it's own topic so that it didn't get lost. I'm not sure if this is a bug in PHPList itself, or some setting that is wrong in my installation.
I just upgraded my system from 2.10 to 3.3.1. Things have mostly appeared to go OK, but there is one place that appears to be rather problematic - the 'Settings' page (under Config -> Settings) looks like it is missing all of it's field labels. Thus, I'm not able to discern exactly what I'm editing. Here's a screenshot: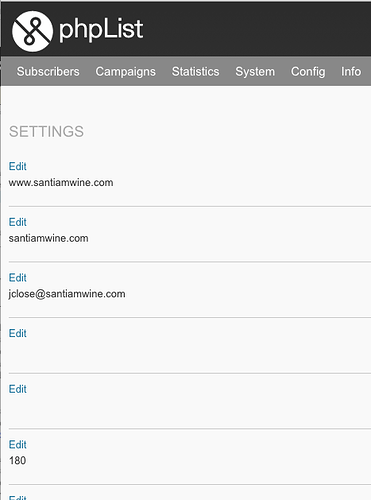 Does anyone know what's going on with this?
Thanks,
J