Hi all!
I want to create a responsive subscribe page. I put all needed CSS in the configuration of the subsribe page, so that the header and the footer are really responsive, so I can view it on my smartphone.
But when I press the link for subscripton there, it looks really awful: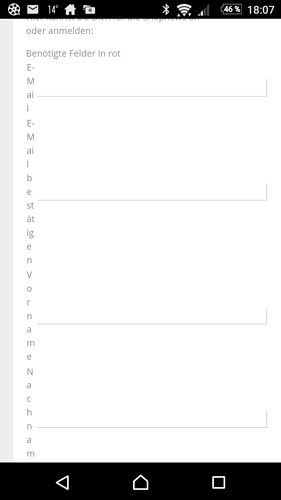 One look in the HTML-Code and I saw this:
< input type="text" name="attribute1" class="attributeinput" size="40" value="" />
I think that the size="40" is that disturbing thing. So, how do I change it? Does anybody know that?
Greets, arada