Hi there!
the scheduling in my installation does not work properly. For expample I just scheduled a new campaign like this: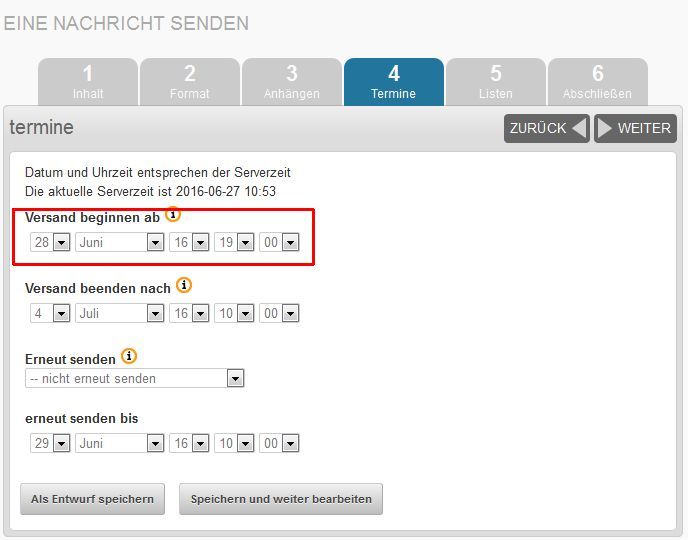 Today is the 27th of June, that mail shouldn't be sent before 28th. But the mail was just send (cron is working every 5 mins), although we already have the 27th!
The server time and date are correct. Do you have any solutions? My phplist-version is v3.2.5.
Andreas