I'm looking at reworking the google analytics tracking code with tthe objective
allow the default values provided by phplist to be over-ridden
support Matomo/Piwik parameters as an alternative
When composing a campaign, the Finish tab would let you change the default values for google analytics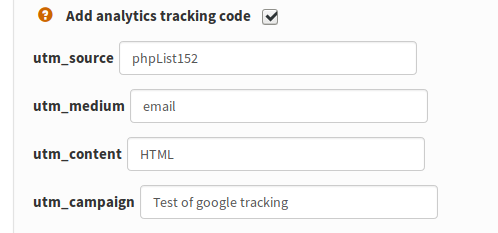 or matomo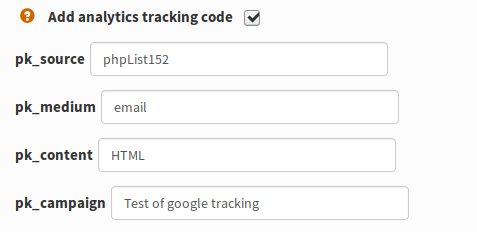 Those fields are displayed only when the option is checked


But I'm not sure what the default values should now be. It doesn't seem that useful to me for pk_content to indicate whether the clicked link was in the html email or plain text email.
On the Settings page you would be able to select between Google and Matomo for the tracking parameters

I'd like any suggestions as how this might be improved by anyone who uses google anaytics, or Matomo analytics also.