Hello,
First of all "Sorry" for my last reply. I am started this new thread; to explain the problem in details for getting any type of help to resolve my problem.
I am using phplist v3.3.1 and everything works well but instantly with my previous campaign, I saw a lot of lack in Open, View and Click then I think there is a problem.
I am unable to receive "Test Mail" as well as "Views = 0", "Open =0" and "Click = 0" but have "Bounces".
Let's see it: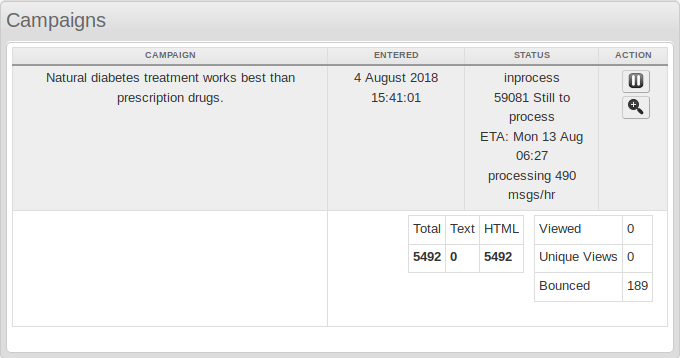 My Log of events snapshot is: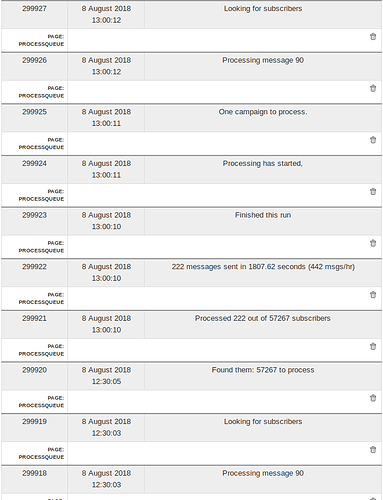 Which one is the cause of problem, help to diagnose and resolve the problem.
Please help with suggestions that would be much appreciated.
Thanks