Hello,
we did an update yesterday to the latest version of phplist and all our html code is broken since this update.
In the phplist editor everythings looks good and fine, but the emails send out are broken like the screen i´ll show you: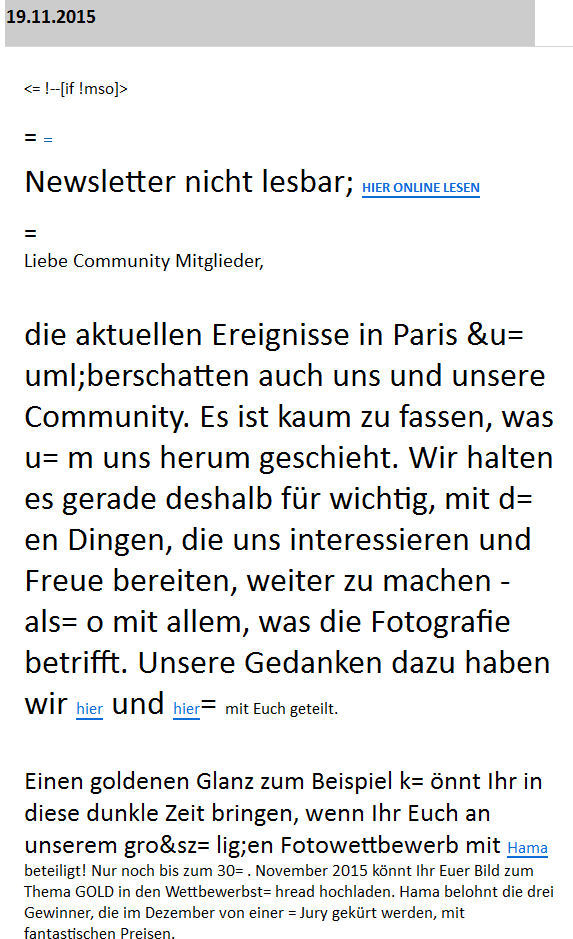 Any idea, what does cause this.
I did an upgrade with the old files, changed nothing in the database, and all html emails are well in the structure.
Thanks for support!
Greetings
Klaus